Stakeholders Management of Two degrees
| | |
| --- | --- |
| ✅ Paper Type: Free Essay | ✅ Subject: Business |
| ✅ Wordcount: 1947 words | ✅ Published: 13th Sep 2017 |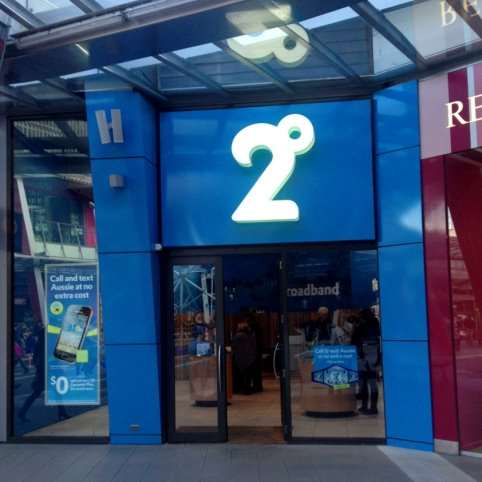 The organizational behavior is a study of social man, a kind of research field that studies the psychology and behaviors of people and their laws in order to improve the management efficiency and effectiveness in forecasting, guiding and controlling of people's behavior, and to achieve organizational goals (Newstrom and Davis, 2001). As a general manager, his responsibilities are ensuring the effectiveness of the organization, and making the organizational structure not only meet the requirement of internal functions, but also be adapted to the changes of the external environments. Competitions between companies are actually competitions between people (Lazear, 1995). Stakeholders play a key role in a company, and their behaviors have their own regulations and purposes which may be different from each other. In this paper, Two degrees company is as an example to analyze the company's stakeholders, find the cause that drives the specific behaviors of the relevant stakeholders. Some of the organizational behavior theories will also be described and applied in this paper.
Get Help With Your Essay
If you need assistance with writing your essay, our professional essay writing service is here to help!
Essay Writing Service
Two degrees, a telecommunication provider, is the second largest prepaid operator in New Zealand. After nine years of planning, the mobile network of Two degrees was firstly launched on 4 August 2009. Two degrees provides services including prepaid and pay-monthly mobile services, fixed-line phone and broadband services (Twose and Helen, 2009). Two degrees has spent over NZ$550 million on building the mobile network, which as of 2016 covers almost all regions of New Zealand. The network functions with GSM-900, UMTS-900 and UMTS-2100 mobiles, which is the same as its biggest competitor, Vodafone network. Two degrees refers to areas where it has its own 3G coverage as "mobile broadband zones". Two degrees had owners based in the United States, the UK and New Zealand. In March 2015, two degrees announced that it had acquired Snap, a broadband-based ISP, and from 28 July began offering broadband and home-phone services (Alan, 2015). Two degrees pays much attention to the market of industrial information technology, such as educational industry, agricultural industry, health care industry and community service industry, combined with current hot technologies, continues to create distinctive integrated and competitive vertical industrial solutions, in order to expand the market share. Two degrees' values are simplicity, passion, devoted, integrity and challenger.
To really understand the operational regulation or the organizational behaviors of the company, to identify the stakeholders in it is the very first step. The interaction between stakeholders invisibly and tangibly affects the performance of the company. Analysis and identification draw the main stakeholders of Two degrees. The following are detail of the identified stakeholders.
Firstly, shareholders, who offer money to support the company's operations, and expect to get in return. Two degrees is a private company, the shareholders are expected to participate in important decision-making, selecting and recruiting key managers, supervising the performance of the company. They hope the company to create more profits, so that they can get bonus in accordance with their share of capital contribution.
Secondly, creditors, who lend money Two degrees for business activities, obtain the fixed interest, and withdraw the principal at the due date. As creditors, they will regularly visit the company to learn about the performance of the company. The creditor hope the company can stably develop, therefore the principal and interest of loan are safe and ensured.
Thirdly, there are managers and employees. Managers are entrusted by the shareholders, manage the company and receive relevant remuneration. Employees are the basis of Two degrees, they do their job in accordance with the instructions or arrangements, work for Two degrees, and obtain corresponding reward. In other words, good performance of a company is essentially caused by staff collective efforts (Schein, 1980). The degree of efforts that managers and staff do depends on many factors, such as money, fairness, self-realization and risks, etc.
Fourthly, customers, who buy the products branded Two degrees in order to obtain the desired services. Customers want the cheapest prices and the best products and services. Customers' consumption is the major source of company revenue. So company needs apply kind of marketing tool to attract more customers, and develop potential customers. Only by providing products and services of high level of quality can the company keep the customer. Company will try all means to meet customers demand, to earn revenue.
Fifthly, suppliers, who provide companies with raw materials needed for production. Companies expect supplier to supply timely and sufficiently at a lower price. On the contrary, suppliers expect companies to expand the scale of order at a higher price.
Sixthly, governments, who are in charge with the national activities. The governments develop rules and regulations for companies in order to guarantee the normal social economic order. At the same time, the governments also hope that companies can better play a role of social functions, including paying more taxes, providing more jobs and so on.
In addition to the above-mentioned six stakeholders, there are still other stakeholders in the Two degrees. Stakeholders are various, but the requirements of every stakeholder are often not the same. A conflict of interest between stakeholders is normal. For instance, managers want employees to do their best to create more profits for organizations, whereas the employee's demand is to do reasonable efforts with lower risks and get the reasonable remuneration. Therefore, the management of stakeholder is very important.
Stakeholder management is to solve the problem of conflict between stakeholders, make the main stakeholders to achieve its goals, and make other stakeholders feel satisfied as well. It is called win-win. And the initial target of stakeholder management is the profitability of companies.
Musk Carat puts forward seven principles of stakeholder management, emphasizes the attitude maintained in the process of stakeholder management process, they are respect and monitor, listen and communication, apply, recognition, work, avoid and recognition of conflict. Then take two examples of stakeholder management within Two degrees.
Alex Moffatt, information solution manager of Two degrees, who manage an IT team and develop a number of applications used by Two degrees' staff. Additionally, Alex Moffatt has two children under five, which means children and household chores take up a lot of her time. In this case, managers know such situation faced by Alex Moffatt, and express the feeling of understanding and provide supports. Therefore, Alex Moffatt has flexible work hours, and can work from home. This makes staff feel be concerned, saves the time of the employees, and makes employees be more efficient and more faithfully for the company, satisfying the needs of employees as well as the company. Factors that drive her to work harder is not only the cause of salary, but also the respect and understanding received in her work, which makes her feel a sense of belonging to the company.
New Zealanders pay much attention to environmental protection, and developed a number of regulations in field of the fishery, which limit the upper size of the fishing nets and the upper number of fishing. At present, the government can only arrange the inspectors to go by ship inspections in the process of law enforcement. In order to simplify the work, Two degrees in collaboration with other companies, provide law enforcement officials with 360 – degree camera with memory card. Law enforcement officials can monitor the specific ships on the shore. And the data of the camera will transmit to central server by 4G network of Two degrees. Sitting in the office and wearing the VR devices, law enforcement officers can easily monitor the fishing boats in the sea (NZPA, 2015). In this case, two degrees listen to customers and communicate with customers, in order to know what exactly customer needs are. And then according to the demand of customers, offer desired services to customers.
Above all, stakeholder management is an important content of enterprise management. Prosperity and survival of companies are depended on the stakeholders. However, the stakeholders are of diversity. Moreover, some of them may have conflicts of interest with other stakeholders. Therefore, we need to apply stakeholder management technique to guide the organizational behavior of stakeholders. It is vital for company to make all stakeholders behave toward the same organizational goals so as to achieve the goal of stakeholders as well as make the enterprise profit (Matthew, 1998).
When carry on the stakeholder management, it is recommended that the following steps:
Firstly, analysis of the environments faced by the company, so as to identify related stakeholders specifically.
Secondly, research and analyze the nature and demand of the identified stakeholders.
Thirdly, explain the relationship between stakeholders and disclose the problems needed to be solved.
Fourthly, search the solution or measures to take the best cope with these stakeholders by using stakeholder management technique.
References
Lazear, E. P. (1995). Corporate Culture and the Diffusion of Values. Germany: Trends in Business Organization.
Matthew, R. (1998). Psychology and Economics (Vols. 1 – 36, pp. 11-46). N.p.: Journal of Economic Literature American Economic Association
Newstrom, J. W., & Davis, K. (2001). Organizational Behavior–Human Behavior at Work. N.p.: McGraw/Irwin Released
Schein, E. H. (1980). Organizational psychology (3rd ed.). Newfersy: Prentice-Hall.
Twose, ., & Helen, . (2009). Telo in shake-up weeks from launch. New Zealand: The New Zealand Herald.
Alan, . (2015). 2degrees buys telco Snap in step towards full service. Retrieved from http://www.stuff.co.nz/business/industries/67477154/2degrees-buys-telco-snap-in-step-towards-full-service
(n.d.). Retrieved from https://careers.2degreesmobile.co.nz/home
NZPA, . (n.d.). NZ Communications inks roaming deal. Retrieved from http://www.stuff.co.nz/technology/164209
Cite This Work
To export a reference to this article please select a referencing stye below:
Reference Copied to Clipboard.
Reference Copied to Clipboard.
Reference Copied to Clipboard.
Reference Copied to Clipboard.
Reference Copied to Clipboard.
Reference Copied to Clipboard.
Reference Copied to Clipboard.
DMCA / Removal Request
If you are the original writer of this essay and no longer wish to have your work published on UKEssays.com then please: